Down Products
Ethically sourced. Machine washable. The finest down products on the market. Our commitment to humane down sourcing.
Highcroft and Sferra are dedicated to providing the highest quality of luxury goods for the home. We are committed to responsible sourcing of all down duvets, sleeping pillows, foundations and blankets so that our customers may rest assured that our products have been held to strict standards regarding the welfare of animals.
To provide our customers with the utmost confidence, all new SFERRA down inventory is certified by The Responsible Down Standard (RDS). All down products will be labeled with the RDS seal. An RDS certification guarantees that every aspect of animal rearing and handling has been held to the following standards: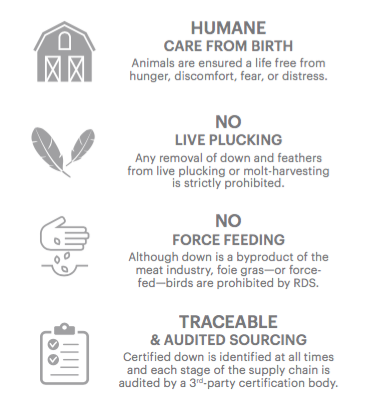 For more information on The Responsible Down Standard (RDS) and certification, please visit http://responsibledown.org/.